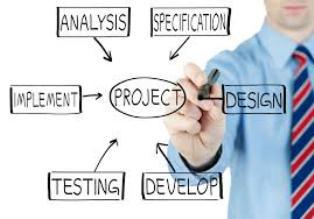 Sourcing or finding project materials for whether diploma program, undergraduate research or post graduate thesis in education, accounting, business administration, mass communication, political science project/research works and indeed other disciplines can be very challenging especially at this era where we have a lot of irrelevant project materials scattered all over the place. Developing educational project topics requires a lot of hard work and precision in sourcing and locating project materials that would be of immense importance ion the cause of the research work. In searching for adequate project materials or in conducting research in any of the disciplines, the following must be noted in coming out with a top grade in your research;
Have General Knowledge Of Your Project/Research Topic
Having a general knowledge of your project topic is very important in achieving your aim of being able to source for useful or relevant research materials with minimum stress. Overtime students undertake research on topics they rarely have a general knowledge about and this has negatively affected their research both in project defense and has resulted to low grades. It is advisable to have background knowledge of your project topic so as to be able to recognize a project material that would be useful when you see one.
Have A Chat With Your Project Or Research Supervisor On Your Project Topic
Having a brief chat with your research or project supervisor on your topic will go a long way in making you understated your project topic more and at the same help throw more light on where and how to get materials that would be useful in the cause of the research. In developing educational projects in accounting, education, banking and finance just to mention a few, one has to have a clue on what your project supervisor expects of you in terms of how he/she wants you to source for research materials for your project work.
Making Adequate Use of The Internet
Aside the project materials given to your by your research supervisor to aid you project work, the internet is the best and most reliable place to source for information and relevant project materials with little or no cost. Sourcing project information requires minimal skill as anyone can source and obtain relevant information in your research. The following are ways of sourcing for project materials on your research work in any discipline on the web
Type your full topic with the pdf at the end of it and hit enter on Google or any other search engine you're conversant with. Go through what your search engine gives you and keep checking page to page for relevant information on your project topic
You can equally check on reputable online project repositories on the web by typing stuffs like
Accounting project topics, Economics project topics, research topics on banking and finance for undergraduates or post graduates, mass communication project titles, Education project topics, research topics on education, Project topics in political science for undergraduates, Project topics in Accounting, Business administration project topics;  all depending on your discipline and level of education and Google pops up Other relevant and highly quality online project resource centers that could even have exactly what you're looking for. Go through their collections and search for your topic or call their customer care for help.
Published: Tuesday, 26 June 2018 | Author: Eduprojects Admin | Tags: | Views: 4,807